Ask most players to describe Klondike: The Lost Expedition and the chances are they will focus on the storyline. After all, it is a compelling and moving tale of a young adventurer heading into harsh terrain in a search for his lost father. However, it is safe to say there is much more to the game than just that.
While the game offers you the opportunity to dive into the exciting adventure and possibilities of the Gold Rush era, it also features other elements created to encourage players to build a base and ensure their characters are ultimately ready for the tough challenges ahead.
Getting to grips with these different aspects is undoubtedly part of the fun when it comes to Klondike: The Lost Expedition and here we have pulled together a Klondike walkthrough designed to help you begin your journey into the game and ultimately make the most of it.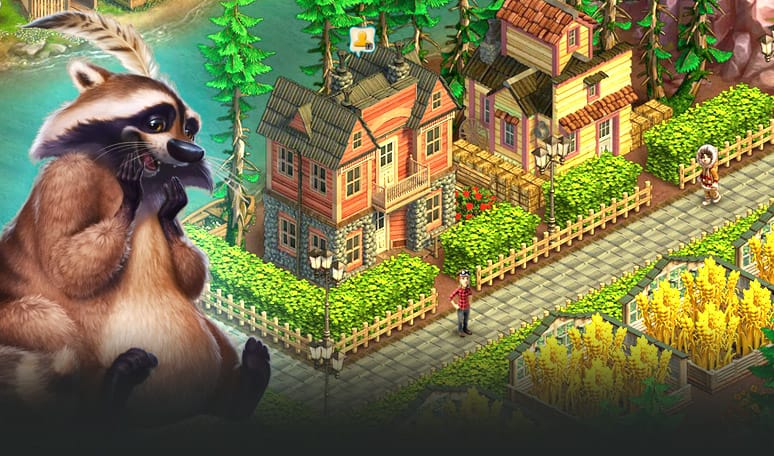 What is Klondike: The Lost Expedition?
For the uninitiated, you can play the game on PC as it is a web-based version of the mobile game Klondike Adventures. It brings to life a fascinating time in the history of the US and combines the aforementioned storyline with quests, travel and even farming activities.
Whatever your interests when it comes to gaming, we are sure that Klondike: The Lost Expedition will offer something for you.
Getting started with Klondike: The Lost Expedition
In order to offer you a comprehensive overview of the game and its varying elements, it is undoubtedly important to start at the very beginning. Here are the key steps you need to take if you want to start playing Klondike: The Lost Expedition today.
Head to the Plarium website and click to start the game
Register either with a social media account or an email address and username
Press to continue
Read and agree to our Privacy Policy
Get started with the game!
Once it has loaded up, you will quickly notice how the earliest parts of the title act as a kind of Klondike walkthrough by introducing you to some of the basic controls and fundamental aspects of the gameplay. A lot of titles, of course, take this step, and we felt it was a great way to get you learning from the very beginning.
Furthermore, you will also get your first taste of the colorful, vibrant graphics featured across the game, as well as the music and style we have used to evoke this intriguing era.
What are the basic Klondike game tips I need to know?
While getting started with the game will give you an idea of the general gameplay involved, there are several more general issues to bear in mind when it comes to enjoying Klondike: The Lost Expedition.
First of all, there is no set way that you have to play the game. You ultimately decide how you want to approach tackling the various challenges and completing the compelling storyline that lies at the heart of it. Put simply, there is no right or wrong way to play!
Secondly, you will need to be prepared to sample the several different elements which combine to make the game. These include farming, town-building and – of course – exploration.
Why do I need to farm in Klondike?
While you may be keen to head off on exciting adventures, you need to ensure you and your village are prepared for the treacherous conditions in the region. In order to do this, you need to carry out farming activities, which include:
Clearing bushes, trees and stones to make space and find resources and treasures
Ploughing the land to plant and harvest a range of different crops
Raise animals, including cattle and poultry, in order to access milk and eggs
How to build your town in Klondike
As well as managing your farm in Klondike: The Lost Expedition, you will also need to carry out several other activities in order to build the wider village up and take steps towards your goals. Key tasks include:
Building houses for your workers
Constructing factories to produce a range of goods
Visiting neighbours to access more resources or gold veins
Trading resources with friends in order to access items you need
All of this is ultimately vital if you are going to have a solid foundation in place ahead of your expeditions and adventures.

Klondike game help on exploration
But what are the key Klondike game tips you need to know when it comes to both exploration and travel within the title? Well, as with most aspects of it, how you go about matters is up to you. For example, if you want to take it slow and travel the land by sled, that's absolutely fine. Alternatively, if you want to get a plane and fly across the region, that's OK too.
When it comes to locations for your expeditions, you need to bear in mind that you essentially have two different choices – either permanent stations or timed lands.
What are timed lands?
As you might expect from the name, these are only available for a certain period of time and feature specific tasks that you have to complete to access a main prize. Most importantly, these areas will ensure you get key resources to assist your efforts.
What are permanent lands?
In contrast, permanent lands are probably the cornerstone of the game, as they are part of the Klondike map and tell the main story. You can expect these to feature a range of quests filled with twists and secrets, while each land also has a special building where you trade with locals and craft unique items to make progress.
Where can I find more Klondike game help?
While we hope the key basics have been covered off here, you can find further Klondike game tips and Klondike walkthrough advice at the in-game help section. The detail there should hopefully stand you in good stead as you look to get more from the game and take your experience to a whole new level.
Begin your adventure today
With Klondike: The Lost Expedition we have set about attempting to make a rich gaming experience which combines a range of different layers. From farming to town-building and daring quests, there is plenty for you to experience and enjoy, so sign up and get started on creating your own adventure today.